ease@work Employee Assistance Program (Online Webinars & More)
New Ease@Work Log on Instructions
It's easy! Simply visit mylifeexpert or download the mobile app by scanning this QR Code with your device. Create a new account with your company code Akron. Then log on to access the many quality services available.
Live Second Wednesday Webinar Series can be found by clicking on UPCOMING EVENTS or watch recorded webinars found at the bottom of the page.
As always you can always call the Ease@Work at 800-521-3273. It has never been easier to have all of your EAP information at your fingertips.
If you are struggling during these uncertain times, ease@work is here to help! Click HERE to learn some effective coping strategies.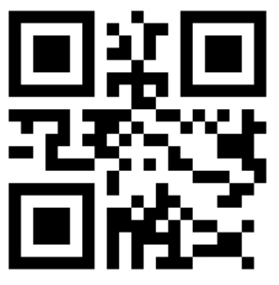 ---
Ask a Coach Program
Full-time employees receive a $25 Gift Card for completing 3 coaching sessions and submitting a signed Ask a Coach form.  Coaching areas include fitness, nutrition, stress management, and smoking cessation. Employees, spouses and dependents are all eligible for up to six free coaching sessions a year in each area provided by Ease@Work.  Call 1-800-521-3273 to schedule your coaching sessions today. Click HERE for the "Ask the Coach Report Form" to submit to receive a $25 gift card.
CLICK HERE to view Ask the Coach Flyer
CLICK HERE to view the Mindful Meditation Flyer.
---
Healthbot Kiosk
Free and personal blood pressure checks and more.
The Healthbot Kiosk is easy to use, letting you personally check your Blood Pressure, Heart Rate, Weight and BMI and track your progress, if you like.
Know Your Numbers
Blood pressure and weight are important numbers when it comes to health. High Blood Pressure and excessive weight can lead to health issues, causing heart disease, stroke and more. Fortunately, if you know your numbers, you can make changes to improve blood pressure and fitness level. Use the Healthbot anonymously as a guest or create an account to track and view your user history.
The City of Akron does not have access to your results. Historical data is available for an employee at any point at the kiosk or by signing into their secure account on the Healthbot website. Please visit www.healthbot.com to learn how this self-monitoring Health Station can incentivize healthier behavior and measure your results. You are encouraged to share these numbers with your physician to assist in overall health assessment.
CURRENT Health Bot Station locations:
 Municipal Building, 3rd floor outside City Council Chambers
Police Division – Stubbs Building Roll Call Room – 4th Floor  
First Floor Employee Breakroom/Lunchroom – Public Works Building #1 
Water Reclamation Facility Atrium"
---
MMO Disease Management Program
Live Healthier with a Little Help

Have you been diagnosed with Diabetes, Asthma, Coronary Artery Disease, COPD, or Congestive Heart Failure? You may qualify for MMO's Disease Management programs now available to City employees. It takes support to live and work with these chronic conditions. MMO's Disease Management programs provide a specialized health coach to work with you to get the care and supplies you need. There is no out-of-pocket cost for participation in the program and needed support supplies, like diabetes testing supplies or a peak flow meter for Asthma. If you are diagnosed with one or more of the above conditions you may qualify. Enroll by calling 800-861-4826 and select option 2 to check eligibility and enroll.
---
Marathon COMP Program
As a founding sponsor, full-time City employees can receive a complementary race registration voucher (COMP). COMPs are good for one race or relay in the series Akron Marathon Race Series. The race series offers opportunities for runners of all ability and fitness levels. The Akron Marathon Race Series event distances range from 1-mile to a 26.2 mile marathon and a team relay as prat of the September Marathon. COMPs are distributed on a first come, first serve basis (one per employee). Please email Employee Benefits to request a COMP code.
---
Akron Fitness Class Pass Classes Free for Employees
(Available when the Community Centers reopen)
Employees showing a City ID are welcome to participate in the Akron Fitness Class Pass Classes offered at the City of Akron Community Centers. A variety of fitness classes are offered for adults of all fitness level from Yoga, Pilates, and Barre to Aqua Boot Camp, Step, and Zumba. The schedule can be found in the monthly Recreation Matters newsletter. Follow this link: https://www.akronohio.gov/cms/activeadults/index.html.
---
Balch Street Fitness Center Incentive Program
Employees who become Balch Street members at the discounted rate of $20 a month are also eligible for the Fitness Club Incentive Program. By exercising 90 minutes a week or 360 minutes a month employees can earn 100% off their next monthly fee.
Balch Street Fitness Center at 220 S. Balch St. is close to downtown and offers a full work out area, a swimming pool, hot tub, sauna, basketball court, racquet ball court, aerobics classes, boot camp classes, and cardio combo classes. Equipment and the facility have gradually been upgraded over the past few years. Hours of Operation: Mon-Fri: 5:30 a.m.-8:30 p.m. and Sat: 8:00 a.m.-3:30 p.m. For more information, please call 330.375.2446.